Local group seeks Quilt of Valor nominees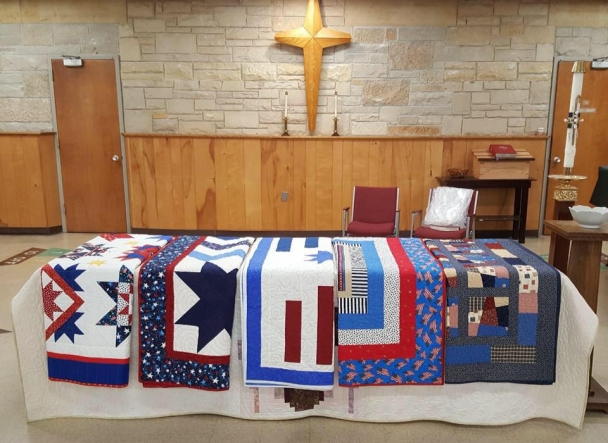 The Postville Quilters for Veterans is seeking nominees to receive Quilts of Valor.
Requests should be sent to: Quilters for Veterans, 410 Sherri Street, Postville, IA 52162.
Requests should include the following information:
• Recipient's name (include nickname if you wish);
• Phone Number;
• Address:
• Branch of the Military that the Veteran served in;
• Conflict during which the Veteran was deployed, including World War II, Korea, Vietnam, Beirut, Latin America, Iraq, Afghanistan, Other;
• Years during which the Veteran Served;
• Military Occupational Specialty;
• Any details that you would like to share;
• Who the Quilt of Valor is being requested by.
Click here for a Quilt of Valor request form.
You may also go to Facebook, Postville Quilters for Veterans, to apply for a Quilt of Valor.
For more information on the Quilt of Valor program, go to its Web site, www.qovf.org.
Category:
Mid-America Publishing
This newspaper is part of the Mid-America Publishing Family. Please visit www.midampublishing.com for more information.