Laura Patricia Franzen Lubka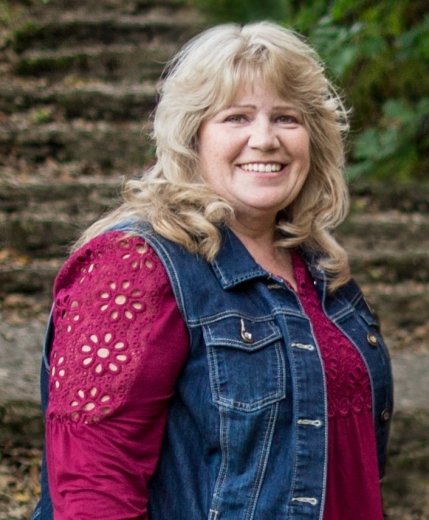 Laura Patricia Franzen Lubka, 54, of Postville, Iowa passed away on Saturday, July 1, 2023 as the result of a tragic automobile accident.
She was the daughter of Helen Franzen, West Union, and the late Leo A. Franzen. She was born September 8, 1968, in Palmer Hospital in West Union. Laura was baptized and confirmed at Holy Name Catholic Church in West Union. She attended Hawkeye Elementary and Junior High in West Union. She graduated with the North Fayette Class of 1986.
On September 12, 1986 Laura was united in marriage with Reginald Lubka at St. Paul Lutheran Church in Postville. They were the proud parents of three children, Jennifer, Bridgette and Drew. They were later divorced.
Laura had a servant's heart. She served the community and cared for others in need. She was a longtime member of St. Paul Lutheran Church where she served on many committees including Christian Education as well as the junior and senior Youth committees. She was always willing to help coordinate any youth activities and serve wherever needed.
She was employed by the Postville Community School District and was a great supporter of the Postville Pirates. Laura was also a dedicated member of Postville Community School District Board of Education for several years.
Laura was an avid supporter of the Northeast Iowa Wellness and Recreation Center (previously the YMCA) where she was employed as a water aerobics instructor and helped at the center in many other capacities.
She was very active in community activities and served on the Postville Swimming Pool and Park Boards. She helped decorate for community celebrations and holidays as her ideas and enthusiasm always added to the festivities.
Her hobbies included playing cards, playing dominoes and baking. She was known for her generous nature, desserts, and cookies. Decorated sugar cookies were her specialty.
Laura had many close friends during her youth and maintained friendships with many of them throughout adulthood. She valued time spent with her close friends and, especially her family. Being a grandma brought her endless joy and she loved spending as much time as possible with her grandson.
She was preceded in death by her father Leo A. Franzen, mother-in-law Marie Lubka, father-in-law Merle Lubka, a brother Alan Franzen, and a sister Brenda McDanel.
Those left to cherish her memory are her three children, Jennifer (Raymond "RJ" Lewis II) Olsen of Postville; Bridgette Lubka and Drew Lubka of Waterloo, IA; one grandson, Raymond "Lewie" Lewis Olsen III; her mother, Helen Franzen of West Union; her siblings Mickey (Donna) Franzen of Camden, AR; Maggie O'Brien of Postville; Amy (Floyd) Hemesath of Disputanta, VA; Brian (Rose) Franzen of Baldwin, IA; Bruce (Debbie) Franzen of West Union, IA; Lester Franzen of Columbia, SC; Carl (Nicole) Franzen of Minnetrista, MN; and Karen Myrah of Spring Grove, MN; her sister-in-law Kim Franzen of Waverly, IA and a brother-in-law Monte McDanel of Boone, IA; many nieces, nephews, relatives and close friends including Neil Heins of Monona.
Visitation will be held on Thursday, July 13, 2023 from 3:00 pm to 7:00 pm at St Paul Lutheran Church Fellowship Hall in Postville, Iowa. There will also be a one hour visitation before services at the church on Friday.
Visitation will be at 9:30 am with a Service of Thanksgiving for the Life with Holy Communion at 10:30 on Friday, July 14, 2023 at St Paul Lutheran Church in Postville, Iowa with Pastor Lynn Noel as the Officiant.
All events at St. Paul Lutheran Church.
116 E Military Rd, Postville, Iowa
Services will also be live-streamed on Facebook.
Schutte-Grau Funeral Home and Cremation of Postville, Iowa is assisting the family with arrangements.
Click here to visit the Schutte-Grau Funeral Home website.
Category:
Mid-America Publishing
This newspaper is part of the Mid-America Publishing Family. Please visit www.midampublishing.com for more information.