Kenneth Dean Jones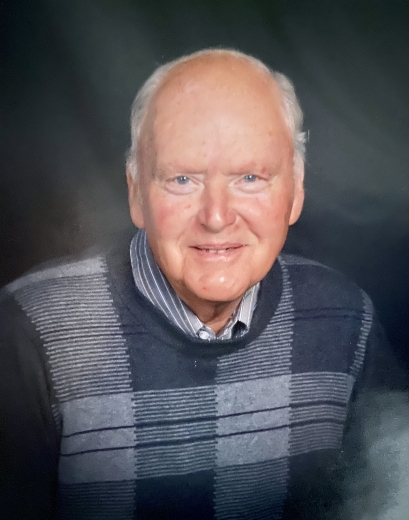 Kenneth Dean Jones, 82, of Postville, Iowa passed away Tuesday, October 31, 2023 at his home in Postville, Iowa. Kenneth was born January 9, 1941 to Carl and Paula (Jorgensen) Jones in Rockwell, Iowa. He graduated from Hansell High School in 1959 and Buena Vista College in Storm Lake in 1964, earning his BA Degree in Business Administration and Accounting. During his high school and college years Kenny enjoyed raising Hereford cattle and showing them at several county fairs in central Iowa and also at the Iowa State Fair.
On June 29, 1968, Kenny was united in marriage with Myrna Buchholz at St. Paul Lutheran Church in Hartley, Iowa. Upon completing college, Kenny returned to the family farm and farmed with his father in the Sheffield, Iowa area for several years before moving to Postville, Iowa. Near Postville, he continued to farm, raising beef cattle (mostly Herefords) and hogs from 1974 until the mid to late 1980's. Kenny then went to work in the feed department at Postville Farmers Co-op until his retirement. While at the Co-op he had the opportunity to supervise high school students in the work study program. He enjoyed being able to mentor these students and maintained current friendships with many of them.
Kenny was a member at St. Paul Lutheran Church in Postville, Iowa. During his membership, he served on the church council and was the church Treasurer for three years. He also served other various committees. Kenny was a member of the Franklin County 4-H Council, a 4-H Leader and was on the Allamakee County 4-H Committee. In his spare time, Kenny enjoyed raising horses, restoring his Dad's Farmall M Tractor, and being outdoors on his acreage. Kenny's greatest joy was spending time with his family.
Surviving Kenny are his wife, Myrna Jones of Postville, Iowa; daughter, Janna (Steven) Foels of Urbandale, Iowa; son, Kent Jones of Thornton, Colorado; and two grandchildren, Cole Foels (special friend, Andea Waller) and Ashley Foels (special friend, Michael Peak); sisters-in-law, Marlene Mertens and Joyce Santi, brother-in-law Leslie (Karen) Buchholz; and his nieces and nephews, Steve (Deb) Jones, Bruce (Jane) Mertens, Michael Mertens, Barbara Mertens, Jeffrey (Lora) Santi, Jayson (Karla) Santi, Emilee Buchholz.
Preceding Kenny in death were his parents, Carl and Paula Jones; brother and sister-in-law, Donald and Darlene Jones; brother, Dallas Jones; brothers-in-law, Delbert Mertens and Ramond Santi, and nephew Jonathan Santi.
Visitation will be Friday, November 3, 2023 from 5:00 – 7:00 pm at St. Paul Lutheran Church, Postville, Iowa with a one hour visitation before services at the church on Saturday.
Funeral Service will be held at 11:00 am on Saturday, November 4, 2023 at St. Paul Lutheran Church, Postville, Iowa with Rev. Lynn Noel as the Officiant.
Burial will follow at the Postville Cemetery in Postville, Iowa.
Schutte-Grau Funeral Home and Cremation Service in Postville, Iowa is assisting the family with the arrangements.
Category:
Mid-America Publishing
This newspaper is part of the Mid-America Publishing Family. Please visit www.midampublishing.com for more information.