Irene Buddenberg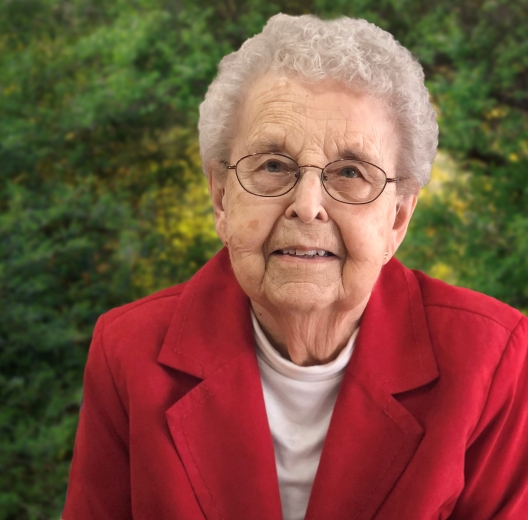 Irene Buddenberg, 98, passed away at her home in Grimes on Monday, March 20, 2023. 
A celebration of life was held March 24 at St. Peter Lutheran Church in Grimes.
Irene was born March 2, 1925, in Postville to Ed and Lucy (Eberling) Kamp.  She attended a one room country school near Castalia and taught there in later years.  She was a graduate of Postville High School and Luther College.  On August 15, 1950, she was united in marriage to Rodney Buddenberg.  Three daughters were born from this union, Kim, Kris and Kay.  The family lived in Postville for six years and then moved to Cedar Rapids, Waterloo and finally Des Moines. 
Irene began her 40-year teaching career in a one room country school and later in Castalia and Luana Public Schools.  She started her own preschool in Waterloo. When the family moved to Des Moines, she created Busy Bee Pre-School, which she ran for 25 years.  
In later years you would find Irene quilting, reading, and playing the organ.  Other hobbies included vegetable and flower gardening and garage sales!  She enjoyed spending time with her daughters, grandchildren, great grandchildren, and friends.
Irene is survived by two daughters, Kim (Tim) Humpal of Waukee and Kay (Randy) McCurdy of West Des Moines, four grandchildren, Adam (Paula) Humpal of Sandy, Utah, Angela (Adam) Hutchinson of Littleton, Colo., Missy (Todd) Chingway of Norwalk, and Matt (Steph) McCurdy of Cedar Rapids, nine great-grandchildren, Sierra and Radek Humpal, Maggie, Cameron, and Hayden Hutchinson, Joel, Addie, and Trae Chingway, and Campbell McCurdy and a sister, Mary (Robert) Reierson of Postville and several nieces and nephews.
She was preceded in death by her parents, Rodney, her husband of 55 years, daughter Kris and two brothers, Donald and Duane Kamp.
Memorials may be directed to St Peter Lutheran Church of Grimes or Grimes Volunteer Support Services.
Category:
Mid-America Publishing
This newspaper is part of the Mid-America Publishing Family. Please visit www.midampublishing.com for more information.