Henry John Hemesath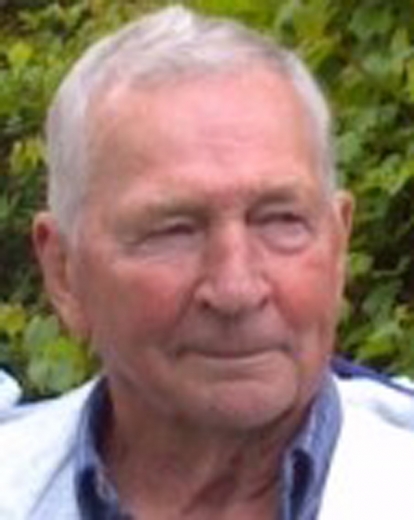 Henry John Hemesath, 93 of Monona, Iowa passed away Sunday, November 5, 2023 at Garden View in Monona. Henry John was born on July 21, 1930 to Henry and Alvina (Scheidelmantel) Hemesath in Decorah, Iowa. After attending De Sales Catholic School in Ossian, Henry continued to farm at the family homestead east of Ossian, Iowa.
Henry met the love of his life, Marilyn Severn, of Postville, Iowa while roller skating at his brother Art's roller rink outside of Ossian. They were married on February 20, 1954. Shortly after, they moved to a farm west of Postville for two years and then to a farm north of Monona for seven years. In 1967, Henry went to work for the Northeast Iowa Telephone Company as a lineman, where he eventually became General Manager. He retired after more than twenty-five years and was very proud of the accomplishments of the telephone company while employed there. Henry was active with the Independent Telephone Association, was a member of the Monona Volunteer Fire Department, the Jaycees, the City Council, a member of St. Patrick's Church and a 4th Degree Knight for the Knights of Columbus.
Henry loved his farm, tractors, family and friends. Perhaps not in that order! He always had an easy smile, a ready laugh and enjoyed a good political argument.
Henry is survived by his wife of nearly seventy years, Marilyn Hemesath of Monona, Iowa; sons, Mike (Sue) Hemesath of Sierra Vista, Arizona, Gary (Bobbie) Hemesath of DeWitt, Iowa, Scott Hemesath of Dubuque, Iowa, Stan (Angie) Hemesath of Waterloo, Iowa and David (Kathe) Hemesath of San Diego, California; one daughter, Anne (Larry) Meyer of Guttenberg, Iowa; fifteen grandchildren and fourteen great-grandchildren.
Preceding Henry in death were his son, Peter Hemesath; parents, Henry and Alvina Hemesath; father-in-law and mother-in-law, Frank and Mae Severn; daughter-in-law, Bobbie Hemesath; brothers, Alphonse, Art, Joseph and Elmer Hemesath; sister, Doris; and two granddaughters, Maddie and Stacy.
A Mass of Christian Burial will be held at 11:00 am on Monday, November 13, 2023 at St. Patrick Catholic Church in Monona, Iowa with Rev. Martin Coolidge as the Celebrant.
A Knights of Columbus Rosary will be at 8:45 am with a visitation from 9:00 am to 11:00 am on Monday, November 13, 2023 at St. Patrick Catholic Church in Monona, Iowa before mass time.
An inurnment will follow at St. Patrick Catholic Cemetery in Monona, Iowa.
Leonard-Grau Funeral Home and Cremation Service of Monona, Iowa is assisting the family with services.
Category:
Mid-America Publishing
This newspaper is part of the Mid-America Publishing Family. Please visit www.midampublishing.com for more information.