Evelyn M. "Evie" Hurst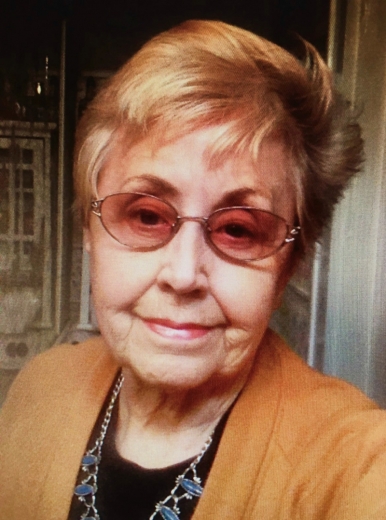 Evelyn M. "Evie" Hurst, 84, of Elgin, Iowa passed away Friday, June 16, 2023 at her home in Elgin. She was born in rural Winneshiek County to Charles and Mathilda "Tilly" (Milota) Crowe. After attending Cresco Elementary, and graduating from Assumption High School, she was employed by Mayo Clinic in Rochester, Minnesota. Later she was married to Frank Hurst, and they were operators of a large grain and custom work farm operation for 13 years. During this time they became the parents of two children, Julie and Chase.
During her life she was employed as a medical assistant at Mayo Clinic, Rochester, Minnesota, an accountant for Hanson Engineering, West Union, a writer for the Elgin Echo, and a floral designer both in Clermont and Postville. Evie enjoyed being a 4-H leader, gardening, and also did many projects of fine art, both for herself and many customers. But most of all, she enjoyed her family and especially all her grandsons.
She is preceded in death by her husband, Frank; her parents; two brothers and one sister. Evelyn is survived by her daughter, Julie and son-in-law, James Malone, of Waukesha, Wisconsin and grandson, Zachary, as well as two step-grandsons, Alex and Adam Malone; her son, Chase, and daughter-in-law, Elisa, and grandson, Colton, of Tampa, Florida; her sister-in-law, Jackie Sanders, and many nieces and nephews.
A Celebration of Life Service will be at 2:00 pm on Thursday, June 22, 2023 at Schutte-Grau Funeral Home and Cremation Service, Clermont, Iowa with a one hour visitation before services at the funeral home on Thursday.
In lieu of flowers, memorials in Evie's honor may be given to St. Jude Children's Hospital or Northeast Iowa Food Bank in Waterloo, Iowa.
Schutte-Grau Funeral Home and Cremation Service, Clermont, Iowa is helping the family with the arrangements.
Category:
Mid-America Publishing
This newspaper is part of the Mid-America Publishing Family. Please visit www.midampublishing.com for more information.