Betty V. Opfer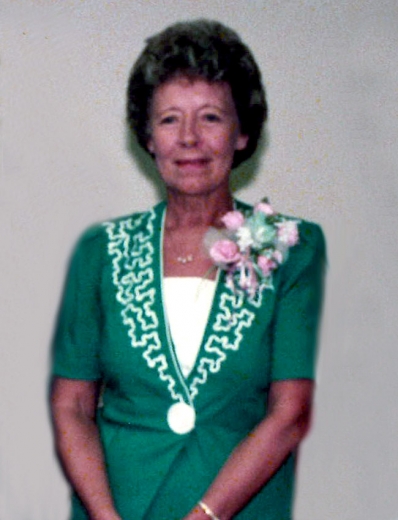 Betty V. Opfer, 89, of Waukon, died Thursday, Jan. 26, 2023, at Good Samaritan Center in Waukon.
Memorial services were held Tuesday, Jan. 31 at Salem United Church of Christ in rural Waukon with Pastor Sue Klimstra officiating. Burial will be held at a later date in the church cemetery.
Betty Vergene Opfer was born on April 14, 1933, in Postville, the youngest of eight children to Theodore and Emma (Grotegut) Henning. She was baptized and confirmed at Salem United Church of Christ in rural Waukon, where she remained a lifelong, active member. Betty grew up in the rural Postville and Frankville areas and graduated from Postville High School. On June 25, 1951, she married Virgil Opfer at Salem UCC. The two met at Rainbow Gardens dance hall in Waterville and continued throughout the years to go ballroom and square dancing together. They raised their family on their farm in Ludlow Township, rural Waukon, where Betty was heavily involved in raising calves and doing other farmwork. For one year, she worked as a CNA at Good Samaritan Society in Postville before becoming the activities director at the Waukon Good Samaritan for 20 years.
Betty loved to clean, so much so that she cleaned for First Presbyterian Church and Farmers and Merchants Savings Bank (now FreedomBank). Her particularness in doing things meant that everything had to be clean and things had to be done as she expected. This extended to how she grew the flowers in her yard and how fashionable she dressed. Betty enjoyed socializing, participating in bowling leagues, card clubs playing euchre and Bible study groups at Gus and Tony's. She was a great cook and baker as well, making fabulous cinnamon rolls and cakes.
She is survived by her husband of 71 years, Virgil, of Waukon; her four children: Jeanie Potter of Canton, Ga., Deborah McCabe of Waukon, John (Jenny) Opfer of Waukon, and Doug (Tracy) Opfer of Tallulah Falls, Ga.; eight grandchildren; 13 great-grandchildren; her twin brother Robert (Dorothy) Henning of Ossian and many nieces and nephews.
Betty was preceded in death by her parents; son-in-law Tom McCabe; her sisters: Lorraine (Harlen) Koenig and Gertrude (Robert) Hagen; and brothers: Reuben (Charlotte), Lawrence (Alice), Irvin (Norma), and Calvin (June) Henning.
Martin-Grau Funeral Home in Waukon is handling arrangements. Online condolences may be left at www.martinfunerals.com.
Category:
Mid-America Publishing
This newspaper is part of the Mid-America Publishing Family. Please visit www.midampublishing.com for more information.